Let me make one thing clear before I get started: I am a fan.
I like things, a lot. These things may be mainstream (baseball), obscure ("Mystery Science Theatre 3000"), or hyper specific (craft beer made in my hometown of Kansas City, MO). But no matter how large or small the point of focus, I'm a passionate, involved person when it comes to appreciating something. Fandom has its perks (enjoying stuff is lots of fun), but it hasn't always been easy. It's not easy because, as a fan, many times you end up feeling sullen and downtrodden. Why? Because, as fans, we have no say in the future of the things we love. We have always been emotionally invested in things, but now we're starting to invest in a more direct way.
In the past month, the Internet sat up and took notice when Rob Thomas – creator of the cult TV show "Veronica Mars" – launched a Kickstarter campaign in hopes of funding a feature film based on the show. Thomas's fundraising goal was $2 million. Fans contributed that much on the campaign's first day. When it was all said and done, he'd raised more than $5.7 million, breaking a number of Kickstarter records along the way.1 As some noted, the campaign was not entirely independent. After all, the rights to a "Veronica Mars" movie still belong to Warner Brothers. But to me, as a fan, ownership isn't the most important thing. The thing to remember is this: there was no chance that this film would be made any other way. Warner Brothers did not perceive it to be commercially viable. But when given the chance to put their money where their (collective) mouths were, "Veronica Mars" fans responded and exceeded expectations. All it took was the opportunity.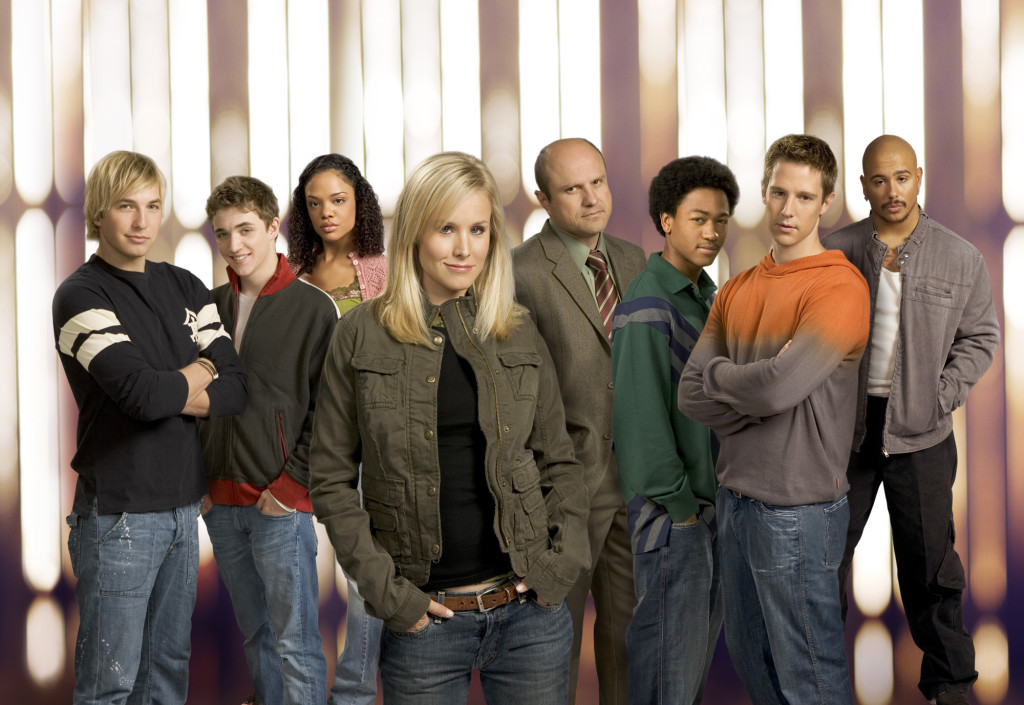 Now, consider comedian Patton Oswalt.
To be honest, as a fan of his comedy, I wish people would consider Mr. Oswalt more often.2  But his keynote at last year's Just for Laughs Festival isn't just funny. It's also a meditation on the changing face of communication and how creators (such as comedians, musicians, and filmmakers) no longer need the green light from movie studios and television networks to build a fan base, make money, and forge a successful career. He was "lucky" to be "given" opportunities, he said, in a time when those two concepts were the only things that made (or broke) careers. But the tides are turning. Careers are being made on Twitter and YouTube and in the podcasting space… places completely void of the gatekeepers that currently dominate the Hollywood system. It is now possible for an artist to speak to his/her audience directly, circumventing middlemen entirely. And it's not just simple conversations people are aiming for. It's now possible to create polished content and share it in an unencumbered way. Holding his iPhone aloft near the end of his remarks, Oswalt noted:
"In my hand right now, I'm holding more filmmaking technology than Orson Welles had when he made 'Citizen Kane.' I'm holding almost the same amount of cinematography, post editing, sound editing, and broadcast capabilities as you have at your TV network or studio. And in a couple of years, it's just going to be [expletive] equal."
Whether or not his last hypothesis proves true – and I believe it will – doesn't matter here. What matters is that people who create things and people who love those things are now closer together. They exist more symbiotically than ever before. Does this mean that studios and TV networks will disappear? Of course not. But it does mean that these entities must embrace that change of dynamic. Fan voices have always been loud, but maybe now they're more likely to be heard.
---
1 Fastest project to reach $1 million; fastest project to reach $2 million; all-time highest-funded project in FILM category; third highest-funded project in Kickstarter history; most project backers of any project in Kickstarter history.